Bollywood at the Four Seasons Miami
Last Thursday, I had the opportunity to attend a wedding event planning networker by Elite Bridal Network at the Four Seasons on Brickell. The event brought together some of Miami's tastiest caterers, charismatic photographers and bold styles for Bollywood themed weddings. I attended my first Indian wedding in September and boy, was it a party! Imagine a weekend of unlimited food, dancing, and culture. Naturally, I wouldn't pass up an opportunity to sample some enticing bites that would take me down memory lane.
The aroma of Indian spices carried me to these authentic dishes that had the perfect combination of sweet and savory. There were several chutneys that complimented the chicken and lamb dishes, allowing guests to heighten the spice or enhance the sweetness. Either way there was something for everyone!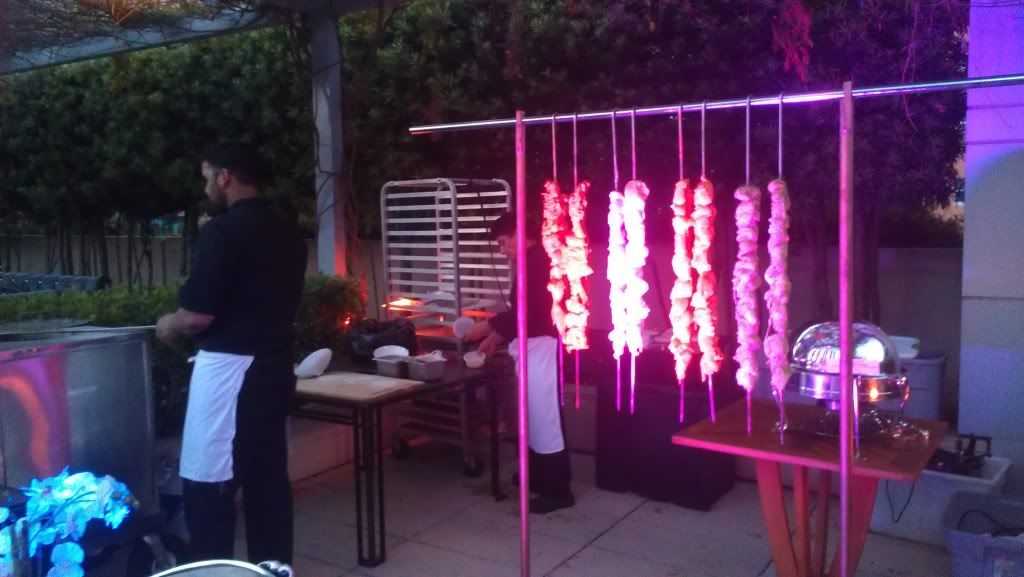 Even the way the food was displayed tied together the colors of the event. Bright purples, reds, golds, and pinks.
Close your eyes and imagine the taste of a creamy rice with cumin, a dash of cinnamon, a sprinkle of hearty veggies and a sampling of dark chicken pieces. It's a Spanish-style Paella with an Indian twist. It was tasty but did not contain the bold flavors of the heartier dishes.
Of course, even Bollywood can't get away from the cupcake craze that has taken over. Mini-cupcakes like those pictured below allowed for guests to sample various flavors, while tying in the decor to the design of the food. They tasted as great as they look!
Miami should Marinate on this Bollywood trend. It offers something for everyone at any event. It truly provides a party for the senses and what person in their right mind wouldn't want that?