Copperpot's jams and marmalades have become a staple in farmer's markets across Miami. If you haven't checked these bad boys out, you've been missing out on one of the best products offered by these locals. Copperport's offers 7 varieties giving something for everyone whether it be sweet, savory, spicy or a combo of both! My usual favorite is the apple butter which goes great with several brunch favorites – muffins, croissants and bring some sweet life to plain ol' toast. Lately, I've been using the red onion marmalade on anything and everything. It is slightly sweet and spicy with a bit of tangy. Can you really go wrong with that? No, I don't think so.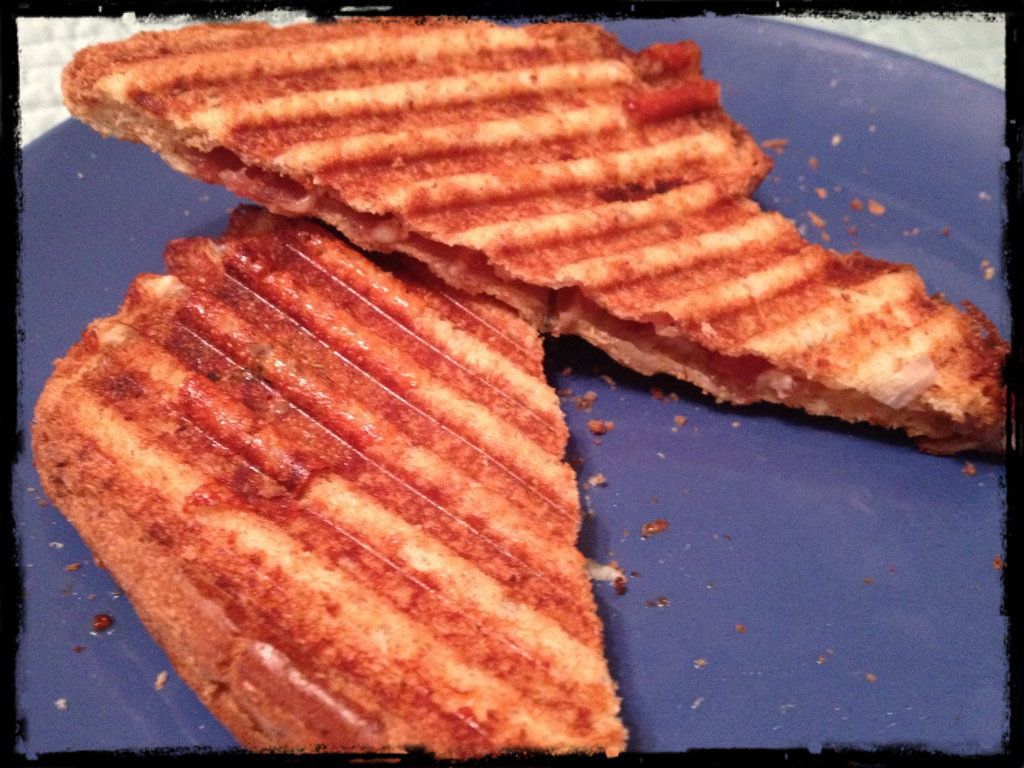 There is no better comfort food that a delectable, stringy, hot, grilled cheese sandwich. If you don't have any sourdough bread (my fav for grilled cheese), good old reliable honey whole wheat toast (as pictured) will suffice. Grab your favorite cheeses or any that you may have in the fridge when the craving kicks in, preferably ones that melt easily because you know you want the stringy goodness with each bite. For this version, I used mozzarella cheese, white cheddar and some goat cheese. Add a tablespoon of Copperpot's red marmalade and distribute evenly throughout the sandwich. Don't forget to add a bit of butter to the outer portions of the toast to ensure crispy goodness! Place on a panini press until you can see the cheese oozing off the edges. Careful! It will be hot. Enjoy!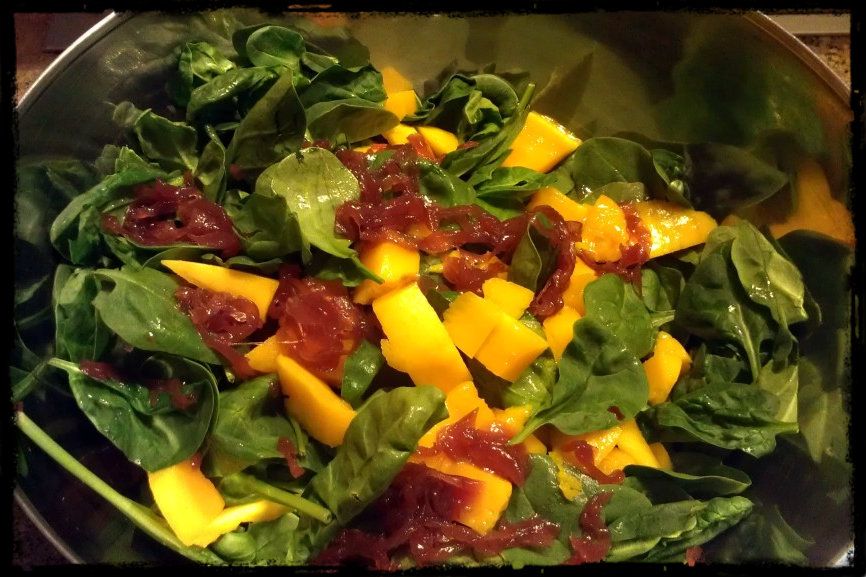 For a healthier alternative, grab a pack of ready to eat spinach leaves and place in a deep bowl. Mangoes are plentiful this season so head to your local grocer or ask a neighbor for a few before they head to the corner and try to sell them! You know everyone is looking to make a buck! Throw in a few spoonfuls of the red onion marmalade. The sweetness of the mango with the slight spice and tang of the marmalade makes for a killer combo. The colors look beautiful, too! You can even add some goat cheese slices, if you want to add some creamy texture. To ensure you get slices rather than chunky dollops of goat cheese, buy this type of goat cheese. Put the goat cheese in the freezer and after about 30 minutes, use some dental floss or kitchen twine to cut through the goat cheese about a quarter inch thick. You'll have perfectly round quarter inch slices of goat cheese! Because you have some very distinct flavors in the salad, you want a light dressing that will compliment the dish. Add some really good extra virgin olive oil and apple white wine vinegar – both to taste and toss lightly. You don't want to end up with a mash of mangoes!
How will you Marinate Miami with your favorite Copperpot's jam and marmalade? Whichever is your pick, "slow down and jam on!"
Check Copperpot's out on Facebook or follow them Twitter for the latest updates.